xforeverlove21

Add xforeverlove21 as a friend

xforeverlove21 will be notified and will have to accept this friendship request, to view updates from xforeverlove21 and their ratings you must follow them.

Remove xforeverlove21 as a friend



About me
Who doesn't love Jennifer Lawrence?
Single
Lists
Recent reviews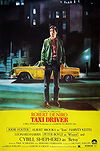 Posted : 10 years, 4 months ago on 2 June 2013 04:07 (A review of
Taxi Driver
)
This is an extraordinary film. De Niro in the central role delivers one of those powerhouse performances that simply blows the audience away.

0 comments,
Reply to this entry

Posted : 10 years, 8 months ago on 4 January 2013 05:25 (A review of
Game of Thrones
)
This show is amazing at first I was hesitant to watch this show because I thought it would be boring but than I decided to watch the show after I heard a lot of praise and positive reviews and once I started watching it I got hooked. For those of you who are deciding whether or not to watch this show I highly recommended you watch the first episode and enter a world of fantasy, romance and vengeance.

0 comments,
Reply to this entry
Movies